A JOURNEY THROUGH MIDDLE EGYPT
DEPARTING 3rd
December
2024

As part of tour 30th anniversary celebrations, we have created this comprehensive tour which explores fascinating sites from Cairo to Luxor, including some hidden gems rarely visited by other tourists.

We have no fewer than three special permits.

Join us in a rare chance to explore the pyramid of Djedefre at Abu Roash.

We visit the remote tomb of Djehutyhotep at Deir el Bersha.

Our final permit visits the colossal Mastaba at Beit Khallaf.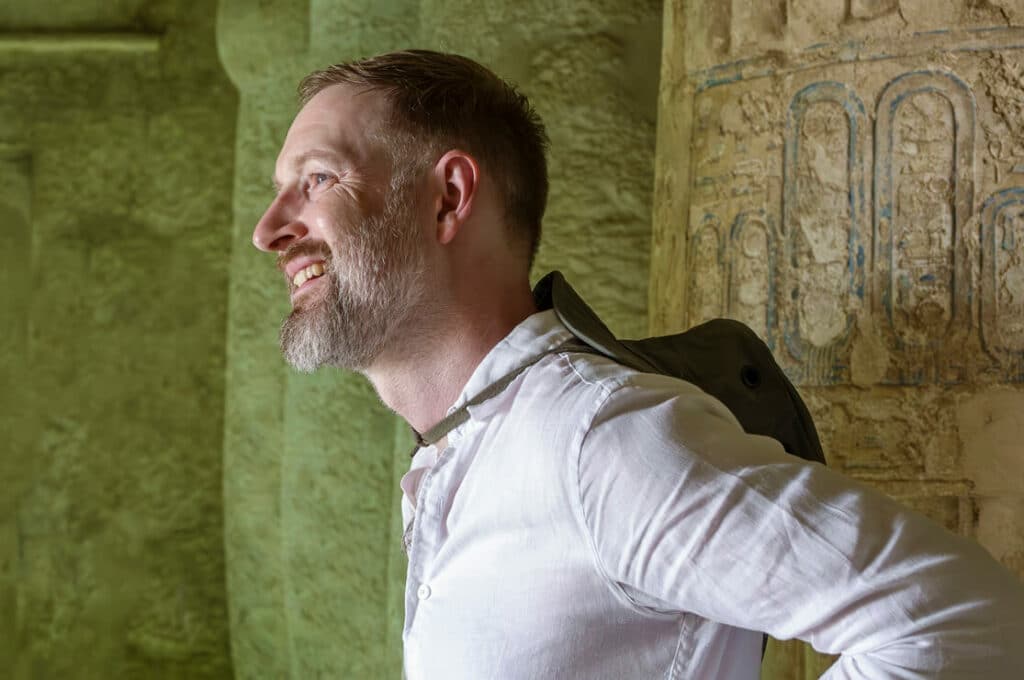 The tour is accompanied by Dr Chris Naunton who will be providing illustrated talks and insights throughout the journey.