Most Ancient World Tour holidays are escorted by a first-class Tour Manager who is there to make sure everything goes according to schedule. All you have to do is relax and enjoy the experience.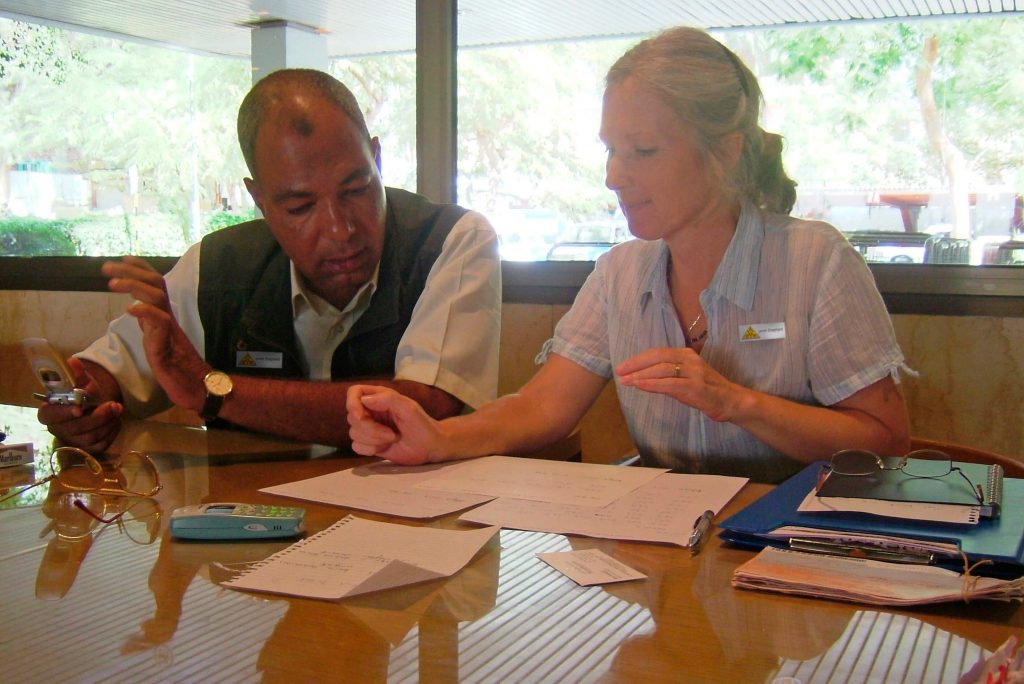 The majority are also accompanied by an academic expert who will be with the group throughout the journey to answer questions and give talks on various subjects relating to the sites being visited.
An insight here, an archaeological viewpoint there, these make all the difference to a tour of the ancient world and really enhance one's appreciation of a past civilization.
Needless to say, there will also be a fully qualified local guide on all tours whose role it is to explain each monument in detail to ensure that you get the most from your daily excursions.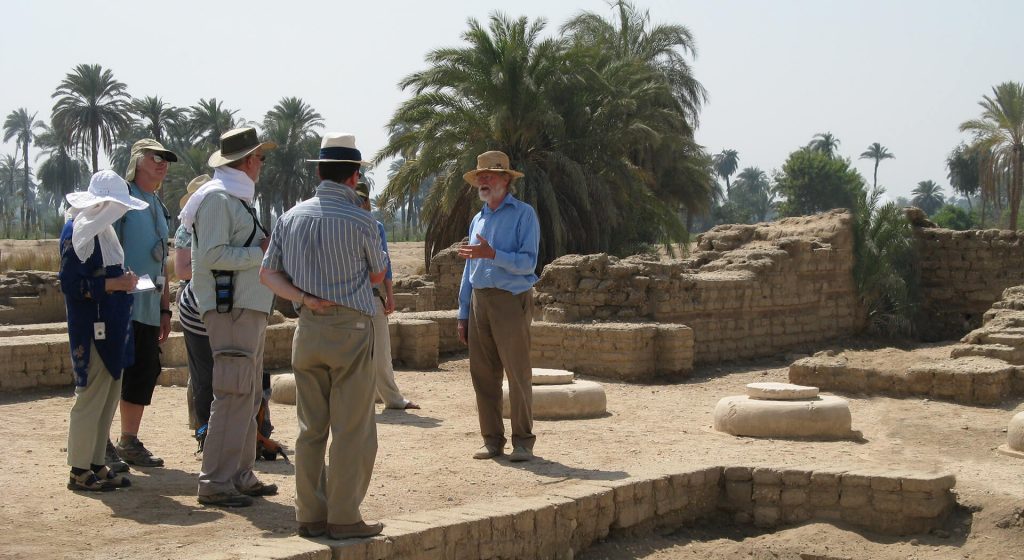 Above: Prof Barry Kemp discusses his latest season's work at Amarna