Ancient World Tours runs regular group departures for societies, special interest groups, schools, family parties, museums and fine arts organisations. We will help create exactly the right holiday for you and your party.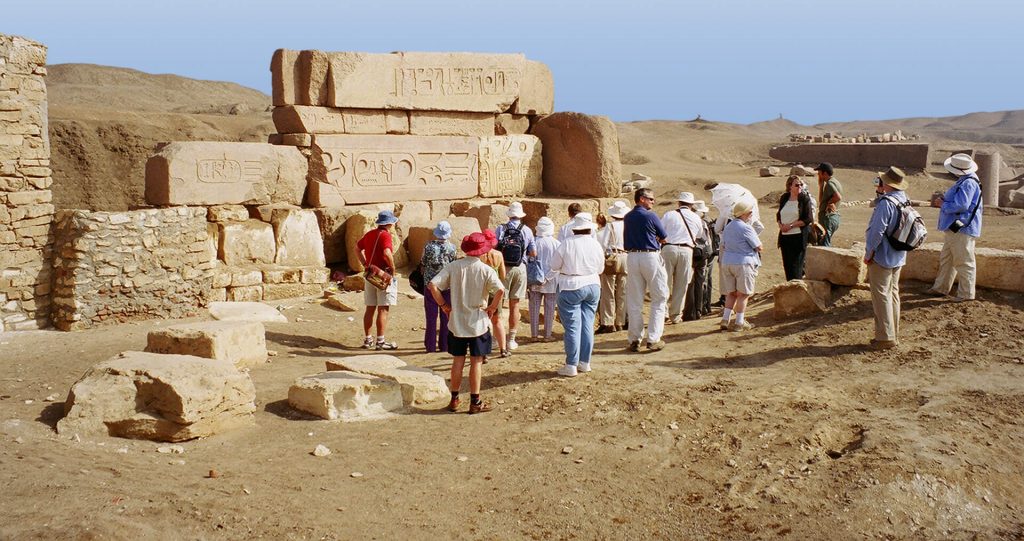 Our service is tailored to your individual requirements. If you wish, we can produce all your literature, itineraries and marketing material. We run tours all over the world but needless to say our special area of expertise is Egypt, where our contacts are unmatched. We can meet any given itinerary or quote and work with you to create something exciting and unique.
We are working with some of the most prestigious organisations both in the UK and abroad who regularly return to AWT. The cost of your holiday can include flights, transfers and accommodation or absolutely everything including sightseeing and guides.
TYPES OF GROUPS
AWT organizes tours for schools, colleges, friends of museums groups and history societies. We are also renowned for our astronomy tours and our adventure trips to the desert.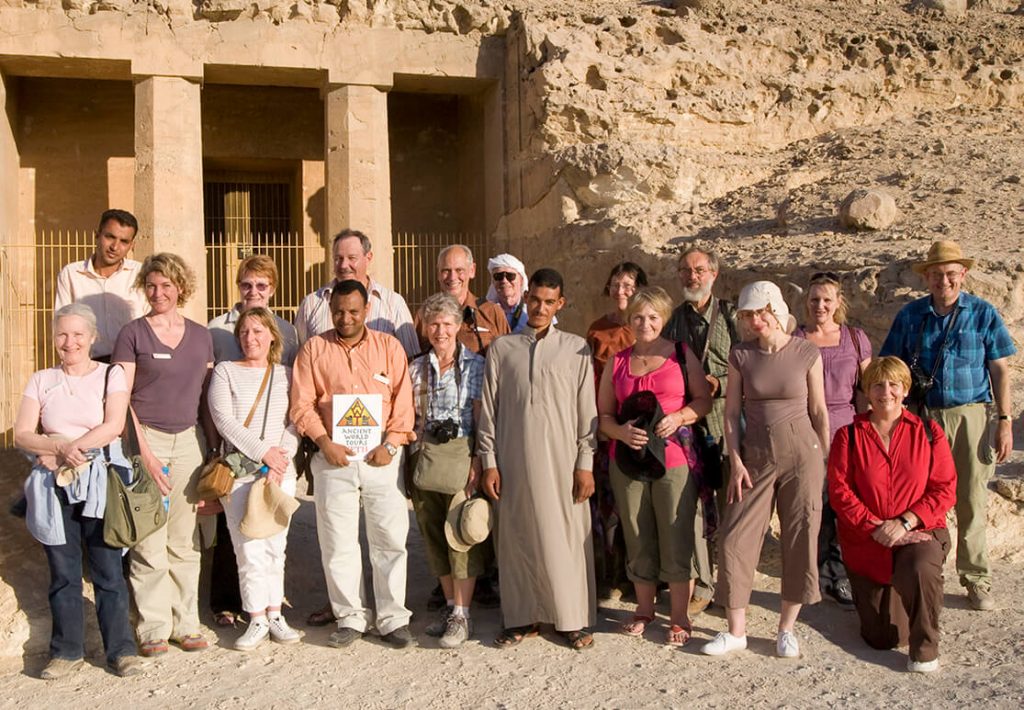 Many of our clients have been travelling with us for years and include Schools, The Friends of UK and International Museums, History Publications, Astronomy Societies, Ancient History Groups, Egyptology Societies, University and Adult Learning Groups, NADFAS and U3A members, and private groups of friends and family.
HISTORY AND MUSEUM SOCIETY TOURS
The regular societies who travel with us appreciate what our group tours do for them. We work to provide their members with a one-off exciting experience, re-invigorating the society's enthusiasm for their subject.
We create special itineraries rich in content and a sense of a shared journey that is always great fun. Whether it is a trip to the world's great collections such as Turin, Berlin, Leiden, New York or Paris or a more daring adventure in the deep desert of Egypt, we'll create something that your society will talk about for years.
We are also flexible about numbers and we can divide large groups into smaller guided groups to make viewing the sites more comfortable. We're also happy to cater to any age-range.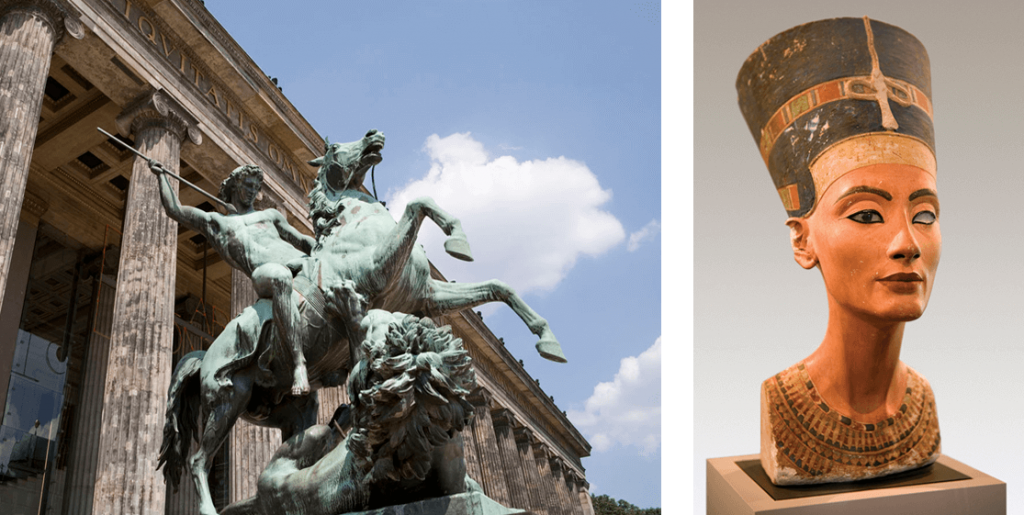 SPECIALIST GROUPS

Our group tours vary from logistically complex trips for large organizations to small groups of like-minded friends with a common interest. Each and very one gets the same attention to detail. There is no limit to what kind of group tour we can organize for you. We've done religious to sports tours and just about everything in between. We're always fascinated to find out what each group's special interest is.
SCHOOL AND UNIVERSITY GROUPS
AWT is aware of the place educational travel can play in student life. We offer Ancient History and Archaeology school tours as well Cultural and Art tours to Europe. We can work with your school curriculum and create a tour that combines educational content with the safe experience of a modern-day culture. We'll also ensure the right mix of formal discussion and learning from the teaching staff, to informal guiding from our resident experts. AWT is also keen to promote cross – cultural awareness and visits to local schools can be made by arrangement as part of your itinerary.
PHOTOGRAPHY TOURS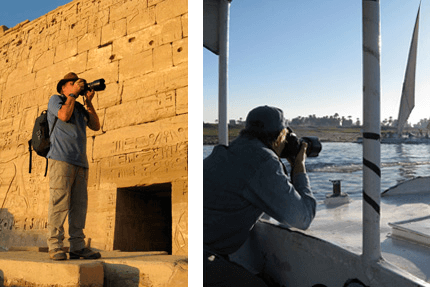 If you run a photography group we can take any itinerary and turn it into a great photography trip. We do the research to find you near-perfect scenery and sites to photograph. We ensure our trips are entertaining, relaxing as well as a wonderful way to learn. You will have an expert guide at all times so you can fully concentrate on your group.
SOLAR ECLIPSE TOURS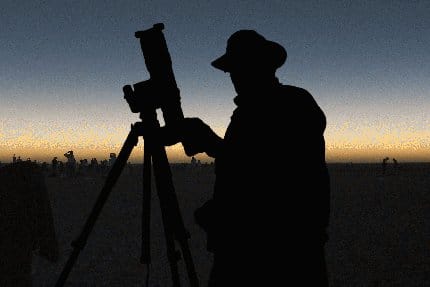 AWT arranged fantastic solar eclipse tours in 2010 to Russia and China. In 2006, our special Eclipse programmes made us one of the largest operators in Egypt, Libya and Turkey during the eclipse period. We were able to offer astronomers tours that were utterly unique – wonderful dark skies and easy access to remote locations unspoilt by light pollution, partnered by some of the greatest archaeology in the world.
FUND-RAISING

Whether it's a fund-raiser for your own society or a way of supporting another organization, AWT group tours can be a great way to raise funds. We typically agree a 'capitation' fee paid for each passenger booked on a trip. Clients have been able to raise thousands of pounds every year this way and have a wonderful time in the process. Not only can we supply the fundraising itinerary for you, or work with you to create your own special one, but we always supply a local guide, from our very select band of experts. We can also supply a UK Tour Manager and even your own archaeologist to accompany the tour if required.
FRIENDS AND FAMILY

It might be a silver wedding anniversary, a special birthday or even a family reunion; AWT is ready to make your event a special one. Groups of friends travel with us all the time and we can cater for almost every taste. We can provide a tour with the best a country has to offer, followed by a relaxing beach holiday extension. We have organized Nile Cruises, wildlife safaris, family diving holidays and, of course, our forte, explorations of the great ancient sites of the world.
HOW DO WE GET AROUND?
Our groups always have private travel – dedicated transport from the airport to the hotel and to all the sites throughout the tour. There's no waiting for another group to join; no visiting a dozen other hotels on the way to and from the airport and no worries about the security of your personal possessions.
Group travel with AWT depends how many days you want to be away, what kind of holiday you'd like, the number of free places required and how many sites you'd like to visit. We are very competitive and given what we generally include in our holidays, we are very good value for money. Our unusual itineraries are unmatched by any other company.
HOW DO I REQUEST A PRICE?

All you need to do is contact us with some general information about your requirements and we'll do the rest.
CAN I RECCE IN ADAVANCE?
Certainly! You might use one of the free places of your trip to do the itinerary in advance of the tour itself if you wanted to check the hotels and sites etc. You pay in advance for the recce which is then deducted from the overall price of the holiday on departure.
MEAL PLANS

All our quotes include breakfast as standard. Lunch and dinner can be included in the quote according to your wishes.

WHAT ABOUT MARKETING OUR TOUR?
We can help you with this if required, preparing both A4 marketing sheets for your tours and itinerary booklets for your passengers. Your tour can even be put up on our website to attract additional members to your society or group as part of the programme. We can even use your own branding if you wish to create a professional image for the trip. We are guided by your wishes in all things and we work tirelessly to create the right image for your expedition.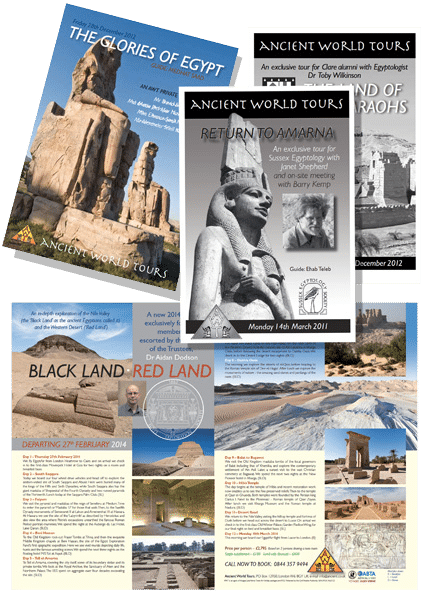 OPERATIONS
Once an itinerary has been agreed and the marketing material created, AWT takes care of everything. We handle all the bookings for you, invoicing and itinerary booklets. Once on the tour, your Tour Manager or Guide will take care of everything, liaising with the local ground agents, checking you into the hotels, making sure the transport is there to take you to the sites and the entrance tickets are purchased.
We deal with any operational matters during each day's activities. Our job is to look after you and your group so you can relax and concentrate on looking after your group members. Our superb local guides are there to respond to any requests you may have during the tour.