PYRAMID EXPLORER
DEPARTING 9th
November
2019
This fabulous tour is a thorough exploration of pyramids, especially on the Giza Plateau.
We have special permits from the Ministry of Antiquities allowing access to some spectacular sites.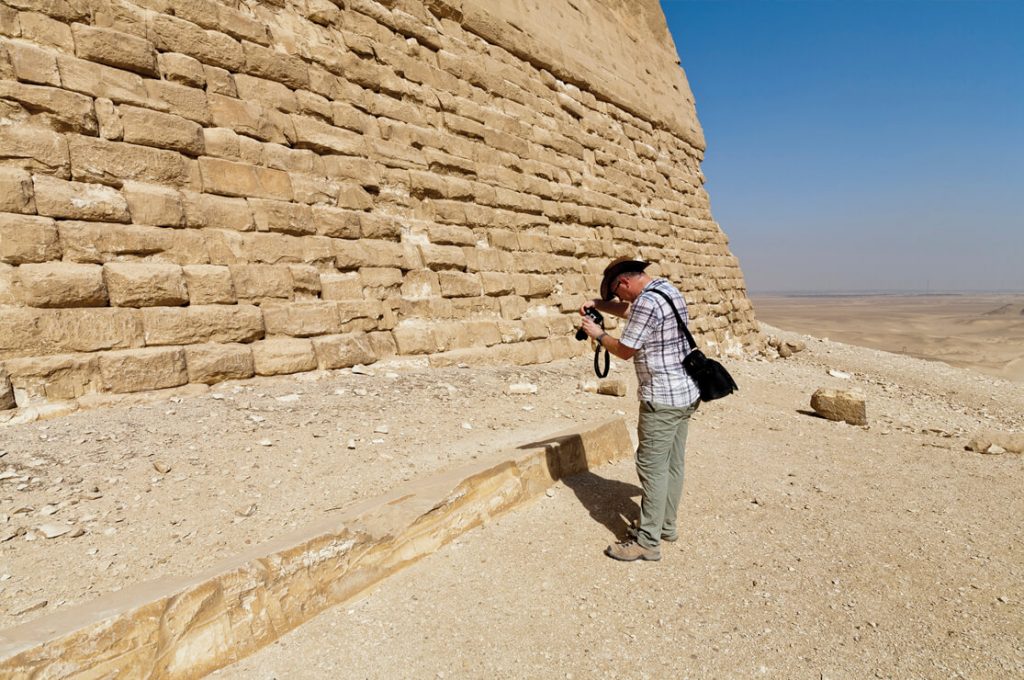 Private entry to all three chambers of the Great Pyramid
Private entry to the Black Pyramid and the Bent Pyramid at Dahshur
Private entry to the sites of Abu Sir and Abu Ghurob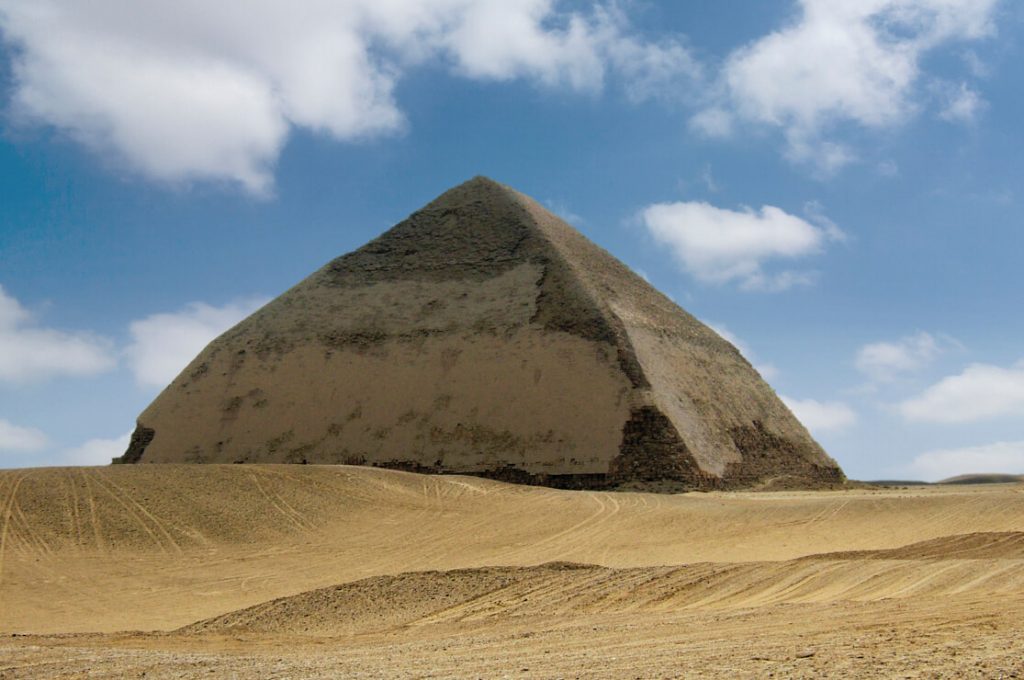 A new permit this year is allowing us the chance to enter the Black Pyramid of Amenemhat III at Dahshur and back by popular request is entry to the fascinating Bent Pyramid. We will also enter the Red Pyramid on the same day. This year we include a four wheel drive day where we look at the sun temples of Abu Ghurob and pyramids of Abu Sir, and thentake a look at ancient Memphis.

Other visits include: The Meidum Pyramid and Mastaba 17, the new Fustat Museum of Egyptian Civilization, the Egyptian Museum and Coptic Cairo. We also have a full day at Saqqara, including the Serapeum, the Unas and Teti pyramids and New Kingdom Tombs.