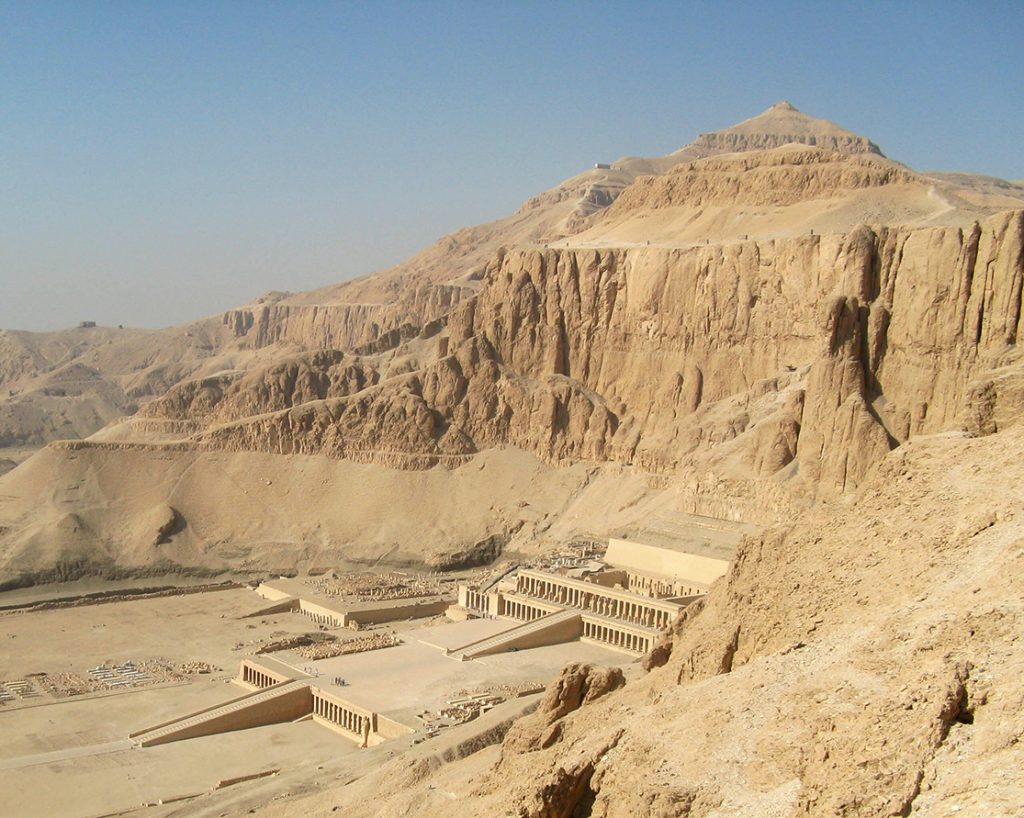 THE MISSING TOMBS
DEPARTING 8th
October
2019
This popular tour offers the chance to visit many of the sites featured in Chris Naunton's new book: 'Searching for the Lost Tombs of Egypt'. We visit many familiar sites that are still to reveal their secrets and take time to explore some of the lesser known and more remote areas still being excavated.
Private entry to the Tomb of Senusret III at Abydos.
Private entry to the site of Taposiris Magna, the possible burial site of Cleopatra.
Private entry to KV55 in the Kings' Valley.


We begin in Cairo with in depth visits to the Giza Plateau, Saqqara and Tanis, the Delta's most impressive site. We journey to Alexandria to explore this historic city on the Mediterranean Coast where we visit Taposiris Magna. We travel through Middle Egypt, viewing the colourful tombs at Beni Hassan, the Fraser Tombs and the city of Akhenaten and Nefertiti at Tel el Amarna. On to Abydos where we see the most wonderful reliefs in Egypt on the walls of Seti I Temple. We also enter the re-excavated Tomb of Senusret III set at the edge of the desert in 'Anubis Mountain'
On arrival in Luxor we have visits relevant to our tour theme, these include the Kings' Valley, the West Valley, Deir el Medina, the Ramesseum, Medinet Habu and Hatshepsut's Temple.
A real bonus will be the AWT private permit to enter KV55 in the Kings' Valley. Here we learn the mysterious history of this Amarna period tomb.
Staying at first-class and local hotels, Chris will give informal talks along the way, revealing his thoughts on the intriguing sites we visit and the treasures still to be found.