THEBAN TOMBS AND THE AFTERLIFE
This one week tour based in Luxor at The Old Winter Palace, Garden Pavilion Wing, will be a study of tombs, their decoration and function, and the way this evolved over time.
The special permits we have secured will provide private entry to some of the finest tombs to have survived, and each will help to tell a part of the story of the Egyptians' conception of what happens at death, and in the subsequent journey to the next life.
Private entry to the tomb of Horemheb
Private entry to the tomb of Padiamunope, TT33 at Asasif
Private entry to the tomb of Amenhotep II
We have included tickets for the tomb of Nefertari in the Queens' Valley and Seti I in the Kings' Valley.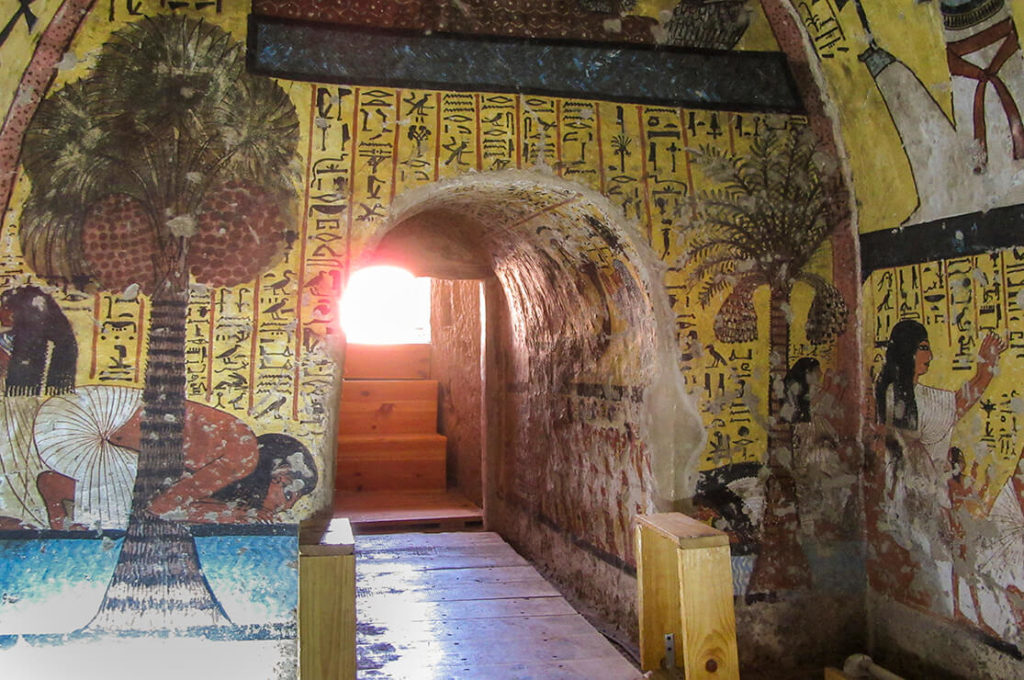 Chris Naunton is an Egyptologist and author of Searching for the Lost Tombs of Egypt (Thames and Hudson 2018) and Egyptologists' Notebooks (2020).
He has appeared in numerous television documentaries, regularly lectures on a wide variety of subjects around the UK and online, and is a frequent visitor to Egypt. He was Director of the Egypt Exploration Society from 2012 to 2016, President of the International Association of Egyptologists from 2015 to 2019, and is now Director of the Robert Anderson Trust.